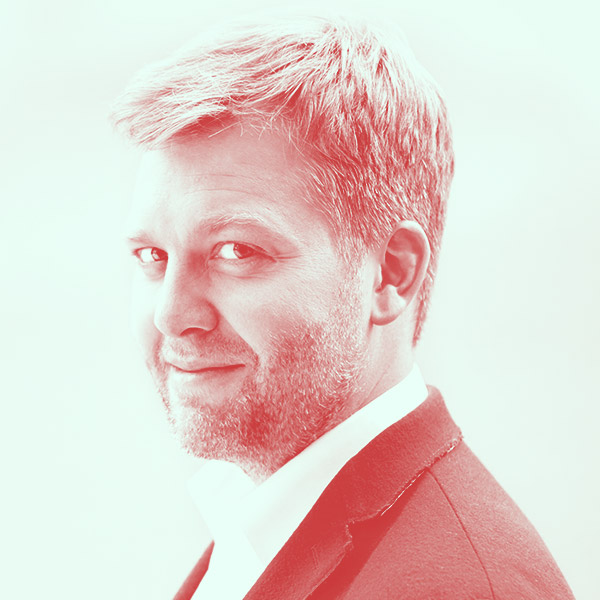 Creative Commons
Alek Tarkowski
Alek Tarkowski, PhD, born in 1977, is a sociologist, a creator of digital public policy and a researcher on digital society. He is the co-founder and president of the Digital Centre Foundation, a think-and-do tank building digital civic society in Poland. Tarkowski's work centres on public policies and strategies to allow digital technologies to serve the goals of openness, cooperation and engagement.
Tarkowski coordinates Creative Commons Polska and serves as a European Policy Fellow in the Creative Commons organisation. He's a member of the Internet Governance Forum Polska steering committee and the Programme Council of the SWPS School of Ideas. Tarkowski co-founded Communia, a European association that works for the digital public domain, and Poland's Open Education Coalition (KOED). He is a graduate of the Leadership Academy for Poland (2017), and in 2016 was named as a New Europe 100 Challenger. Previously he has served as a member of the Council of Ministers' Strategic Advisors Group (2008-2011), a member of the Computerisation Council and the Digitalisation council (2011-2016) and as a Junior Fellow in the McLuhan Program on Culture and Technology at the University of Toronto.
Tarkowski advises public institutions and NGOs on the use of digital technologies, working with entities including the National Audio-visual Institute, the National Institute for Museums and Public Collections, the European Cultural Foundation, the Information Society Development Foundation, the Orange Foundation and the Museum of Warsaw . He is a co-creator of the Culture 2.0 project, dedicated to the transformation of culture under the influence of digital media. Tarkowski is a co-creator of social and research projects, including Circles of Culture, Open a Book, Liberate the Guide, Open Monuments and Future Not Made in the EU.
Along with Mirosław Filiciak, Tarkowski created the collection of essays Dwa zero. Alfabet nowej kultury i inne teksty (Two zero: An alphabet of the new culture and other texts). He is interested in the sociology of media and digital technologies; the social and cultural effects of their functioning in society; and open models of production of knowledge and culture. At the moment he is working on understandings of the social and cultural effects of the latest phase of digital transformation.